UKGC Suspends BGO License
The Gambling Commission has suspended the operating license of BGO Entertainment with immediate effect. The regulator is conducting a review into the operator under section 116 of the 2005 Gambling Act, due to concerns that BGO may be failing to protect its customers from harm.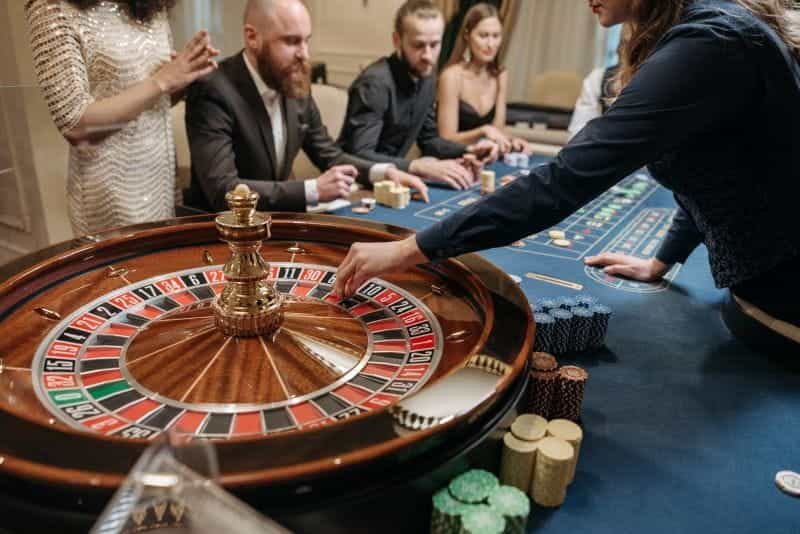 A number of BGO's online casino sites have been impacted by the suspension of its license. ©Pavel Danilyuk/Pexels
Consumer Protection Failings
The UK's gambling regulator has issued a statement regarding its suspension of BGO Entertainment's operating license. Without revealing any major details of the case, it explains that it is concerned that BGO may not be suitable to carry out licensed activity. The suspension takes immediate effect, while the regulator conducts inquiries into BGO's operating practices.
The review has been launched in accordance with Section 116 of the Gambling Act, while the suspension has been authorized under Section 118 (2). This section of the act allows the regulator to suspend an operator's license under investigation if it has legitimate concern that the operator's activities are inconsistent with licensing objectives.
While the Commission has not gone into any specific details about where BGO may have fallen short of regulatory standards, it does note that failing to protect consumers was a leading factor in suspending the license. Customer protections are an important regulatory issue, and it is expected that they will be updated as part of the government's ongoing Gambling Act review.
It goes on to say that it has made it clear to BGO that it expects it treat consumers fairly as a priority during the suspension. It must also ensure that it keeps customers fully informed of any developments that may impact them. Customers can continue to access their accounts while the operator's services are suspended, and can contact the operator through its websites.
BGO has not responded to the allegations made against it, but issued a message to customers on its website. It stated that due to the suspension of its license UK players are not permitted to access any of its services. It added that it is working closely with the Gambling Commission to try to resolve the situation as quickly as possible.
BGO Under Review
In the meantime, players with BGO accounts can withdraw funds but deposits are not permitted. BGO fans not based in the UK can continue to use the operator's services, via its 7Casino website. That online casino operates under an Alderney License, so is unaffected by the Gambling Commission's suspension.
BGO operates a number of other online gaming brands that have also been impacted by the regulator's action. Vegas Luck, Chilli Casino and Power Spins have all had to cease offering their services to UK customers while the review is still underway.
The Gambling Commission's tough action against BGO follows on from restrictions it imposed on the operator's license last year. In October 2020 BGO settled with the Commission after a number of failures were uncovered. The regulator found that BGO failed to take effective action to protect customers who exhibited signs of problem gambling between September 2018 and March 2020.
In addition to this, BGO's anti-money laundering controls came under scrutiny and were found to be ineffective and under-resourced. BGO recognized its shortcomings and committed to investing in its AML and responsible gambling procedures. It also agreed to a regulatory settlement consisting of new stipulations on its license and a financial penalty.
BGO paid £2,000,000 in lieu of a financial penalty to the National Strategy to Reduce Gambling Harms. The three-year program works with partners to make gambling safer for the British consumers. It also paid to £31,023 to the Gambling Commission to cover the costs of the investigation.
BGO has held remote licenses to operate online bingo and casino services in the UK since 2014. Both licenses have been impacted by the current regulatory review. While details of the suspension are still vague, it does not bode well for the operator considering its previous run-ins with the regulator.
VGC Leeds Fined
This month the Gambling Commission also issued a land-based casino with regulatory action. VGC Leeds Limited, which trades as Global Gaming Ventures, has been made to pay up £450,000 after an investigation uncovered social responsibility and anti-money laundering failures. The casino agreed to pay the fine as part of a regulatory settlement.
A public statement elaborated on how Victoria Gate Casino Leeds failed to identify and manage customers that faced higher risk of money-laundering and gambling harm. The regulator identified failings at VGC when it investigated its handling of ten customers after a compliance assessment in 2019. The review then found that VGC had breached the conditions of its operating license.
The casino cooperated with the regulator's enquiries throughout the course of the investigation and agreed that some if its policies and procedures had not been effective. It has agreed to pay £241,00 to represent divestment of the financial gain accumulated due to the failings. A further £209,000 is to be paid in lieu of a financial penalty alongside Commission costs of £21,578.
Executive Director of the Gambling Commission Helen Venn hopes that the action taken against VGC will serve as a warning to other operators. She urged companies to take note of VGC's failures, so as not to repeat them. The Gambling Commission is keen to raise industry standards. Venn explained:
"All operators should be very aware that we will not hesitate to take action against those who fail to follow rules that are in place to make gambling safer and prevent it being a source of crime. Consumer protection should be an operator's main priority and we would advise every gambling business to read today's public statement so they do not make the same mistakes as VGC."
Source: Read Full Article