The UK's Gambling Commission has taken regulatory action against Buzz Group Ltd, after it uncovered social responsibility and money laundering failures. The gambling firm, which operates the popular Buzz Bingo brand, has been ordered to pay a fine of £780, 000. It has also received an official warning over its shortcomings. The issues were discovered as part of the regulator's usual compliance monitoring.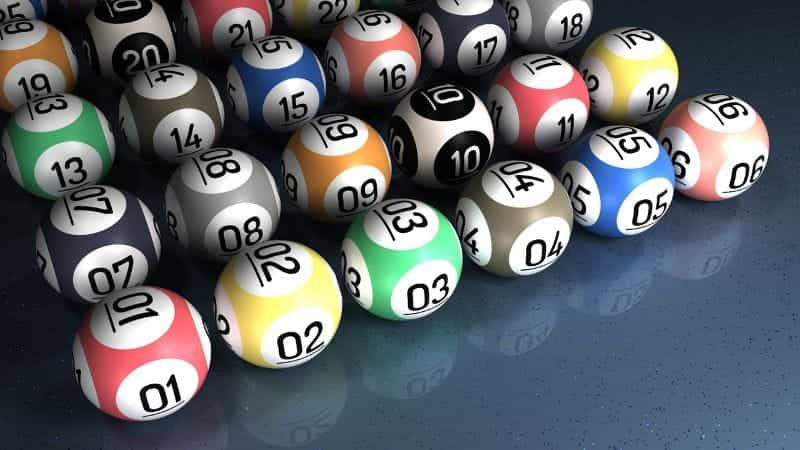 Buzz Bingo has improved its procedures since the Gambling Commission's review took place. ©PauloDiniz/Pixabay
Social Responsibility and Money Laundering Rules
Buzz Group, which operates buzzbingo.com, is the latest gambling operator to fall foul of the UK's gambling regulator. Carrying out its usual compliance checks, the Gambling Commission uncovered a number of serious failures at the online casino firm. After fully reviewing the operator's license, the Commission has issued two sanctions against Buzz Group.
The license holder has been issued with a hefty financial penalty of £780, 000, alongside an official warning under section 117(a) of the 2005 Gambling Act. As a warning to other operators, the regulator published details of the gambling firm's failures, which occurred between October 2019 and December 2020.
Buzz Group was found guilty of both social responsibility and money laundering failures. Buzz Bingo's COO Dominic Mansour said that the fine relates to past issues that have now been corrected, and that the operator is committed to improving its player protections. Announcing its latest regulatory action, Executive Director of the Gambling Commission Helen Venn said:
"As a regulator we expect all operators to effectively implement policies and procedures which make gambling safe and crime-free. Every single gambling business should be aware that we do check that these are in place and are being adhered to. If they are not, we will take action."
Buzz Group's social responsibility failures included financial triggers that were set too high. This meant that they were unable to sufficiently identify at-risk players. As a result, one customer was able to deposit £22, 400 in five days without the operator carrying out a meaningful interaction.
Its systems were also found to be ineffective at identifying at-risk players. The regulator highlighted as an example two players that won large sums of money from gambling. Despite clearly exhibiting high spending levels, the operator did not consider whether they might be at increased risk of gambling harm.
Ineffective Interactions
Buzz Group did not carry out effective interactions with customers who showed signs of aggressive gambling in short periods of time. In one instance, a customer was able to deposit and lose a sum of £12, 400 over a six-day period. While this should have rung alarm bells, the only record of an interaction with that customer stated that they were "coping well in COVID-19".
Even when decisions had been made to interact with customers, the regulator found that staff at Buzz Group did not always follow the requirements of the company's own customer interaction procedure. The procedure dictated that staff should ensure that customers were comfortable with their gambling levels, check that they felt in control, and signpost responsible gambling tools and support resources.
In addition to Buzz Group's social responsibility shortcomings, the Gambling Commission highlighted details of its anti-money laundering failures. It found that triggers prompting the operator's source of funds checks were too reliant on open source or anecdotal information. This meant that staff relied too heavily on verbal assurances from customers that they could afford to gamble.
The regulator noted that in one instance, Buzz relied on a large customer win as the source of funds for the customer's future gambling spend. This did not take into account that the later funds might not have come from recycled winnings and could have been the proceeds of crime.
The review also found that multiple alerts needed to be activated before a customer AML interaction took place. In one case, a customer was able to hit nine financial alerts before their account was suspended pending an AML interaction. The operator kept insufficient records of AML interactions with customers, and it was often unclear what had been discussed during interactions.
Repeated Mistakes
Social responsibility and preventing money laundering are two of the Gambling Commission's key license conditions for operators to adhere to. The regulator is charged with ensuring that the UK's gambling industry is free from crime and does not harm children and vulnerable people.
This was the first regulatory action to be taken against Buzz Group Ltd. The Gambling Commission confirmed that the case was the result of planned compliance activity. It also noted that the license holder had cooperated with the Commission's investigation throughout and had taken the necessary steps to improve on its failures.
As well as its online Buzz Bingo website, Buzz Group Ltd also operates Gala Bingo's high street clubs. The remainder of the Gala brand, which includes online bingo and casino offerings, is owned by leading online gambling operator Entain. The Gala Bingo clubs were rebranded in 2018 to match the rest of the Buzz Bingo brand.
Earlier in December, the Gambling Commission announced that it had taken action against another online operator. It ordered Greentube Alderney to pay £685, 000 over similar social responsibility and money laundering failures. The operator, which runs the online Admiral Casino and Bell Fruit Casino sites, is also due for an extensive audit.
Speaking at the recent GambleAware conference, Gambling Commission CEO Andrew Rhodes said that he was getting tired of seeing the same shortcomings from operators again and again. He said that money laundering and social responsibility failures featured in nearly every case, despite underpinning two of the regulator's three licensing objectives.
At the same conference, which takes place every year, gambling minister Chris Philp outlined the government's new strategy to reduce gambling harms. Offering an update on the long-awaited 2005 Gambling Act review, which has been delayed, he said that the use of tech and data in affordability checks would be improved.
Source: Read Full Article