Playson to Expand in Baltic Region
Playson and OlyBet have announced they have reached an agreement that will see the leading slots supplier in the region increase its presence. Playson has agreed to supply its portfolio of popular casino titles to the Baltic operator OlyBet. This sees the fastest growing supplier of digital entertainment team up with the Baltic's leading casino company and should be a winning move for both organizations.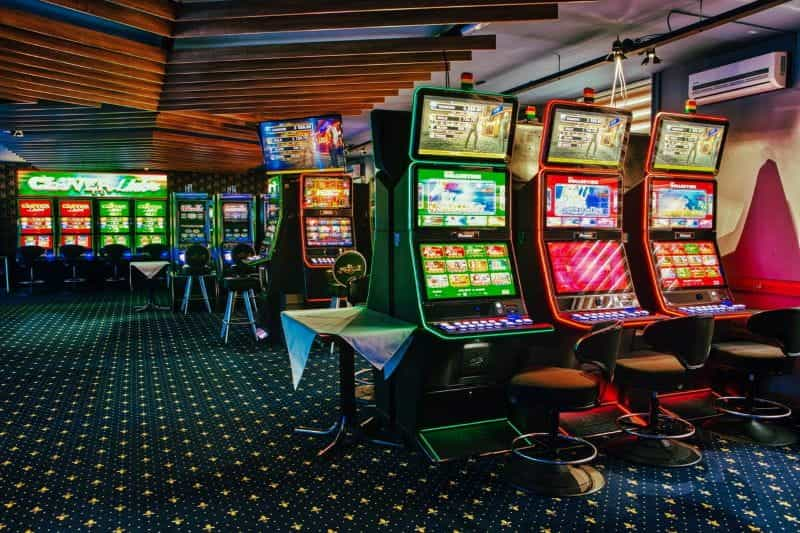 The fastest-growing supplier, Playson, teams up with the leading company, OlyBet, for a win-win partnership in the Baltic region. ©AdiCoco/Pexels
A Win Win Partnership
OlyBet, which operates in Estonia, Latvia, and Lithuania, will now have some new gaming options for their customers. Playson will integrate its portfolio of games onto OlyBet's Estonian and Latvian platforms. This will give online gamblers in those two Baltic countries the chance to play popular games like Fruit Megaways™, Burning Wins x2, and Wolf Power Megaways™.
Rapid Expansion into Two Markets with One Deal
Playson has a stated aim of rapid expansion in the European regulated markets, and this move will help them to achieve this objective. Playson are delighted that they have managed to secure a presence in two markets off the back of one deal.
"We're delighted to have reached an agreement with OlyBet, allowing us to deliver our high-quality digital casino content to more players in Latvia and Estonia. As part of our refreshed brand identity, which includes a renewed focus on expanding our presence across Europe, growing int tow markets from one deal is a pleasant and important outcome"– Blanka Homor, Sales Director, Playson, Playson Website
Have Playson Been Around Long?
Playson was founded in 2012 but did not really become active until 2014. The company has developed a wide range of individual titles, including slots, cards, and table games. They produce content for more than eighteen jurisdictionsand have offices in Malta, the UK, Greece, and Ukraine. Across the four bases, they employ over 250 people.
Playson says that their slots offer a full gaming experience as they have distinct storylines and strong characters while the interface is intuitive and animation levels are of exceptional quality. The games have innovative graphics, which are 3D and HD, and the sound quality is high whether people are playing on mobile or desktop computers. The gamification elements within the titles aim to attract new players and keep them engaged. These include free spins, jackpots, and bonus games. They have a portfolio of more than eight-five omnichannel games.
Olybet has Strong Presence Across the Baltics and Beyond
OlyBet, which was previously Olympic-Online is owned and operated by OB Holding 1. They were established in 2010 with a commitment to provide a fun and safe online gambling experience. As well as the latest Playson partnership, they host a wide variety of leading casino, sports betting, and poker platforms, including Microgaming, Playtech, Net Entertainment, Bet Construct, and iForium.
They are licensed in Estonia, Latvia, Lithuania, Slovakia, Italy, and Malta. They sponsor the Latvian national basketball team and the Lithuanian domestic basketball teas Žalgiris Kaunas.
Olybet said that the deal would enhance their already very popular offering.
"We're excited to offer Playson's amazing games as part of our product offering, their thrilling titles are guaranteed to offer hours of fun"– Tomas Graham, Chief Performance Operator, Olybet, Playson website
All Part of Dynamic Growth for Playson
While exhibiting at ICE in London the company unveiled a new corporate look and branding. They also announced their focus on rapid expansion in regulated markets and they have been busy tying up deals. OlyBet is not the first deal that Playson have closed out in recent weeks
Croatia
At the end of April, they announced that they agreed on a deal with Croatian operator Admiral. Admiral has over ninety slot machine branches, two casinos, and fifty-eight bookmakersin the Republic of Croatia, where there is what is described as very liberal gambling regulation.
Under that deal, Payson will supply a wide range of casino games that will be available to gamblers on Admiral's online platform. The titles that they announced will be available in the country include Eagle Power: Hold and Win, Nine Happy Pharaohs, and the ever-popular The Fruit Megaways. In addition, the deal with Admiral reinforces Playson's position in Croatia as its games are now live on ten of the country's online casino platforms.
Italy and Beyond
Earlier in April, there was an announcement that they had reached a content integration deal with Italian platform provider Tuko. Tuko has a content aggregation platform that has an extensive reach across the regulated Italian domestic market. A deal with the Betclic group in March had already seen them strengthen their position in Italy as well as Malta, Portugal, Poland, and Sweden.
UK
This deal was hot on the heels of a a major tie up with Bet 365 which covered the UK market.
Playson are Not Slowing Down
Playson describes itself as the fastest-growing digital entertainment developer in Europe. With casino games that are tested and certified for all the major regulated European territories, including Italy, Malta, Romania, Spain, Sweden, and the UK, they are not showing any signs of slowing down. It is a privately held company and is not listed on the international stock markets. Their Managing Director is Adam Daniel, and the company's IT Director is Alex Ivshin.
Source: Read Full Article