Gambling Minister Outlines New Checks
Chris Philp, the UK government's gambling minister, has provided an update on the 2005 Gambling Act review. Speaking at the annual GambleAware conference, he outlined the government's strategy to tackle gambling harms. New measures could include improved use of data and technology in carrying out affordability checks and extra funding for the Gambling Commission. However, he downplayed concerns that customers spending over £100 would have to provide payslips.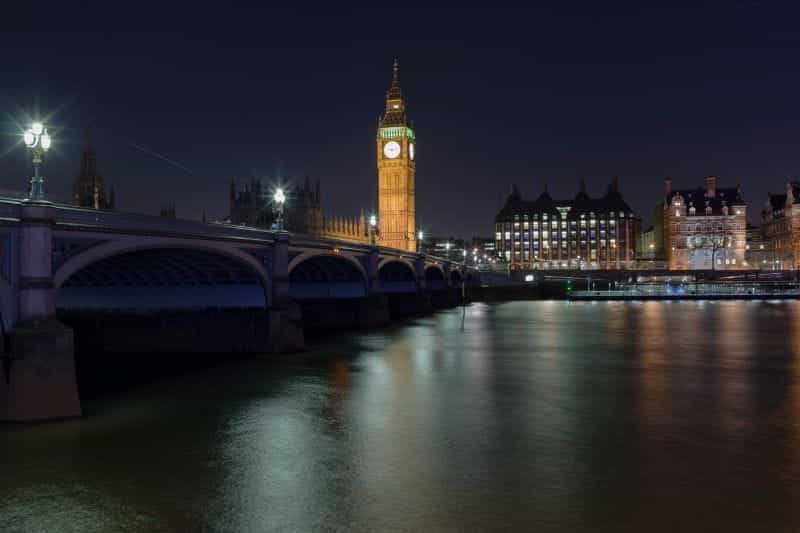 Minister for Tech and the Digital Economy Chris Philp spoke about the progress of the government's gambling review at the annual GambleAware conference. ©Pixabay/Pexels
Harnessing Data and Technology
Gambling operators may soon have to ask customers for payslips to prove that they can afford losses when playing at online casinos and betting sites. The move would come as part of bolstered affordability checks and player protections resulting from the government's extensive review of its gambling laws.
The changes were outlined by Minister for Tech and the Digital Economy Chris Philp, who spoke at the annual GambleAware conference. Philp, who replaced John Whittingdale as gambling minister in September, stated that in his role he has two key priorities. These are to make the UK the safest place in the world to gamble online, and to fulfill the manifesto promise to review the 2005 Gambling Act.
Philp provided an update on how the long-awaited review is progressing, after it was first announced a year ago. Ministers are still considering the 16,000 submissions they received as part of a call for evidence. The White Paper, which had been projected for the end of this year, will be published in the coming months.
The minister called on operators to do their bit to reduce the risk of harm that customers face. A robust system to prevent unaffordable gambling would see operators interact more with customers, help them to set limits and close accounts when necessary. Addressing those at the event, Philp stated:
"I've heard too many stories about people losing obviously unaffordable sums of money, not prevented by operators who had data to stop it from happening. Through our Review, I want to make sure we are doing much more to protect that minority of gamblers who are suffering life changing harms and to prevent others from falling into that position."
He added that the operators should also ensure that they are carrying out the right checks and harness data to do that effectively. Philp allayed fears that payslips and bank statements would be necessary for every customer spending £100, but did commend that technology could be used to streamline credit checks.
Regulator Reports Same Weaknesses
In his speech, Philp also emphasized the role that the Gambling Commission will play in implementing new safety measures. The government is looking at investing in the regulator's data capabilities to improve its ability to assess whether operators are sticking to license conditions. Philp said that he is working closely with the Commission's leader, Andrew Rhodes, as he reviews legislation.
Philp went on to praise the Gambling Commission's efforts in recent years to make gambling safer for consumers in the UK. He cited the ban on gambling with credit cards, strengthened age verification checks and actions taken during the pandemic to prevent gambling harms as examples of the organization's vital work.
Philp's sentiments were echoed by interim CEO of the Gambling Commission Andrew Rhodes, who also delivered a speech at the event. Rhodes took a tougher stance on the industry, calling for an end to operators that treat regulatory fines as a tax. He said that gambling firms are failing when it comes to protecting their customers from harm.
According to Rhodes, this year has been the busiest ever for the regulator. He described cases coming in that "make everyone blush", and said that these need to stop. During the financial year 2020-21, 15 gambling firms paid £32.1 million in fines and settlements. Since 2017, the collective sum of those penalties amounts to £100 million.
This year has also seen the suspension of five operator licenses and revoked licenses for one operator and nine personal management license holders. On the surface, the amount of action taken by the regulator does show that it is carrying out its enforcement work effectively.
However, Rhodes described his disappointment at the same weaknesses appearing in nearly every case. Social responsibility and money laundering failures have cropped up repeatedly in cases, despite underpinning two of the regulator's three licensing objectives. He called on the industry to use its resources, skills and knowledge to tackle this.
Rhodes Dismisses Black Market Claims
Speaking on behalf the Gambling Commission, Rhodes also took the opportunity to call out operators that have claimed that the black market would thrive if tougher rules are brought in. Such claims have been spread further by MPs that were treated to free hospitality by the industry, as well as the Betting and Gaming Council.
This week, BGC boss Michael Dugher called on the government to put child protection "front and center" of its upcoming White Paper. Dugher described the industry body's efforts to keep young people safe as a stark contrast to the unsafe and unregulated market that exists online.
Black market gambling sites do not offer any of the BGC's safer gambling measures, such as age verification checks. Since the BGC was formed in 2019, it has introduced 15 child protection measures. These include the £10 million Young People's Gambling Harm Prevention Program and the whistle-to-whistle ban on TV betting adds during live sports. Dugher added:
"It is clear that the steps BGC members have taken over the previous two years are now providing results. Nevertheless, we are not complacent, and protecting young people remains our top priority as we continue raising standards across the regulated industry."
This year's GambleAware conference was centered around the theme "Collaboration in the Prevention of Gambling Harm". Alongside speeches from keynote speakers, the event included opportunities to hear from those with lived experience of gambling harms and people working in the research, prevention and treatment sectors.
Closing the conference that took place on December 9th at the King's Fund in London, GambleAware's CEO Zoë Osmond summed up the thoughts of the day. She welcomed the announcement from Chris Philp that the government is collaborating with the Gambling Commission to find new ways to improve player protections.
She also called on the government to introduce a mandatory levy on gambling firms, which could be used to fund research, education and treatment. Many of the measures currently carried out by the industry to make gambling safer and fairer are voluntary.
Source: Read Full Article